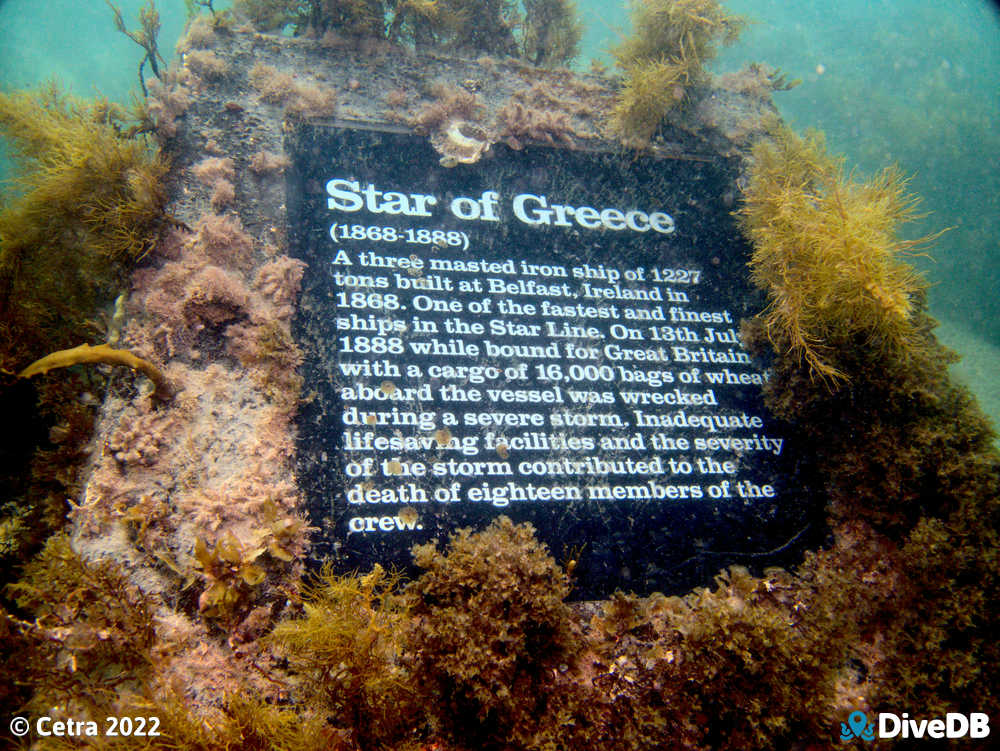 Star of Greece

Depth: 5m, Difficulty: OW
GPS: -35.252383 138.459367
Last Edited: 2/22/2023, 10:08:46 AM
Description
The Star of Greece was built in Belfast in 1868 and was a 1227 ton, three masted ship. The ship ran aground just north of Port Willunga in the early hours of 13 July 1888 having left Port Adelaide the previous afternoon.
Despite being wrecked only 200m from shore in 6m of water, only 10 of the crew of 27 survived. [although the number of those who perished is still disputed]. When clear of the sand, which can almost cover the entire wreck, a lot of wreckage can be seen. On low tide, one of the masts can be seen sticking out of the water.
A shallow dive, home to some more unique nudis & given its relatively shallow depth is a good contender for a tank burner on the way back from the pinnacles
Access
Access is by long walk and snorkel or by boat launched from the Southern end of Aldinga Beach or from O'Sullivan's Beach ramp.
Best dived on dodge tide due to the surge and proximity to shore not giving the best visibility.
References