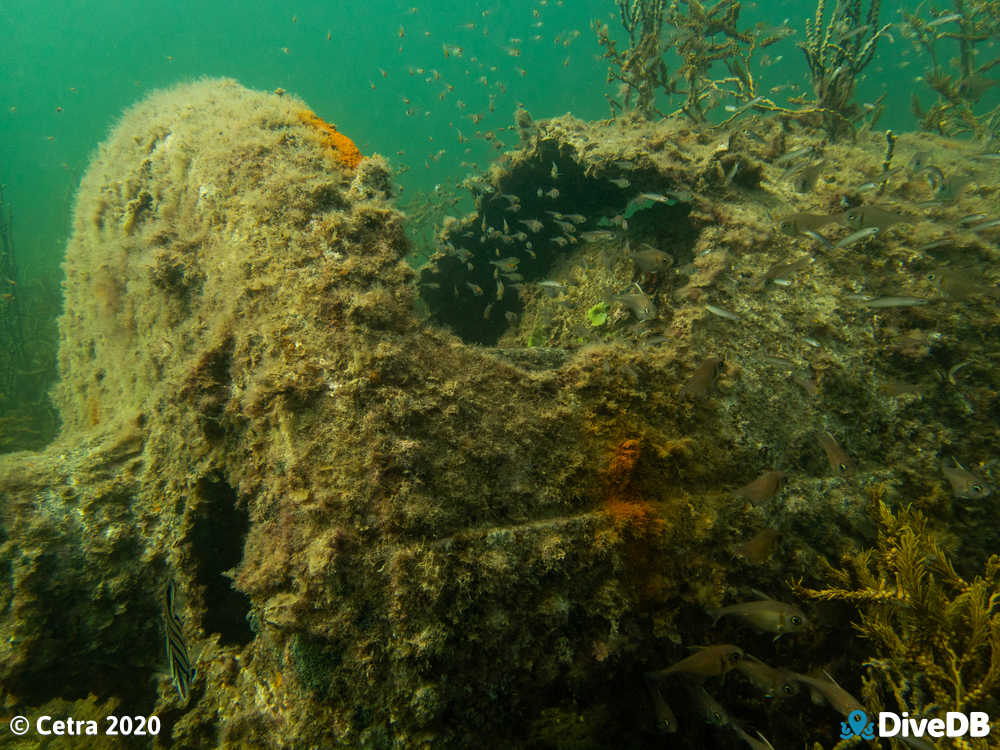 Songvaar

12 Photos,

2 Dives Logged

Depth: 9m, Difficulty: OW
GPS: -34.459566 137.38751
Last Edited: 3/6/2022, 12:24:23 PM
Description
Songvaar was built in 1884 in Stockton (Durham), England. The vessel was owned by Norwegian company Sven O. Stray and used on the Australian grain run.
On 14 April 1912 Songvaar was preparing to leave Port Victoria, bound for Europe with 40,700 bags of wheat that had just been loaded. While the vessel was at the outer Wardang Island anchorage, the vessel began to take water rapidly and list.
One of its own anchors had pierced the hull on the starboard side just behind the fore-mast. Attempts to salvage the vessel were unsuccessful and it sat upright on the bottom until 1920, when a storm caused further damage and the vessel was deemed a hazard to shipping and subsequently demolished with explosives.
Today, the wreck lies in about 10m of water, and is easily accessible to divers, with many of the features easily recognisable.
Access
This wreck is part of the Wardang Island Maritime Heritage Trail and can be accessed by boat from the Port Victoria Boat Ramp.
The Wardang Island Maritime Heritage Trail features eight shipwrecks located around Wardang Island, near Port Victoria in Spencer Gulf.
Port Victoria, on the west coast of Yorke Peninsula, was an important trading port in the early 1900s and was one of the last Australian ports to see large square-rigged sailing vessels operate on a commercial basis. The last 'Grain Race' from Australia to Britain began from Port Victoria in 1949.
References