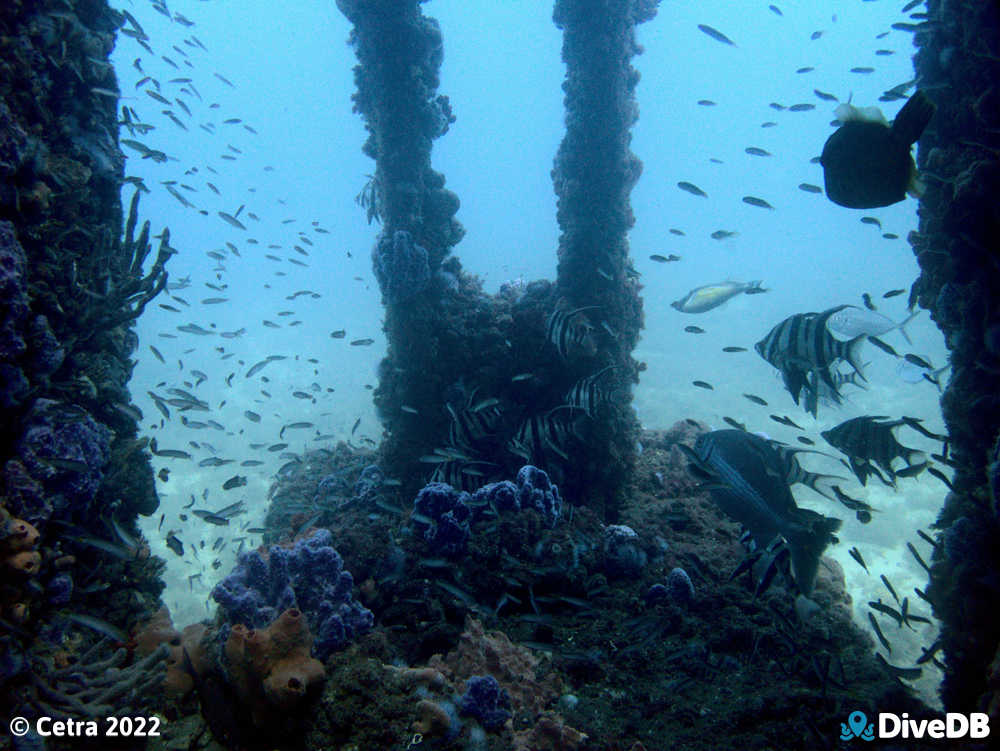 Glenelg Dredge

68 Photos,

19 Dives Logged

Depth: 18m, Difficulty: OW
GPS: -34.978642 138.440669
Last Edited: 2/8/2022, 1:27:53 PM
Description
The 133 foot South Australian, commonly known as the glenelg dredge, was built in Holland in 1911 and sailed to Adelaide arriving in 1912.
The vessel was a self propelled cutter suction dredge that was used to dredge the Port river. The South Australian ceased its working life in 1982 and scuttled in January 1985 as a recreational resource for divers and anglers.
The glenelg dredge is laying upright in 20m water with the deck area in about 15m. On the bow of the wreck there is a mostly accessible swim-through that brings you from the sand onto the deck. There are also various openings that allow you to penetrate the wreck and allow you to go inside compartments, where blue devils are known to stay, but this is not recommended unless you have the appropriate training.
There are also stardroppers connecting this wreck to the glenelg barge, but not recommended on a single tank unless you are extremely good on air.
The site has prolific fish life and is arguably the best fish dive off the metropolitan coast.
Access
Access to this site is via boat, with the closest boat ramp being West Beach Boat Ramp
References