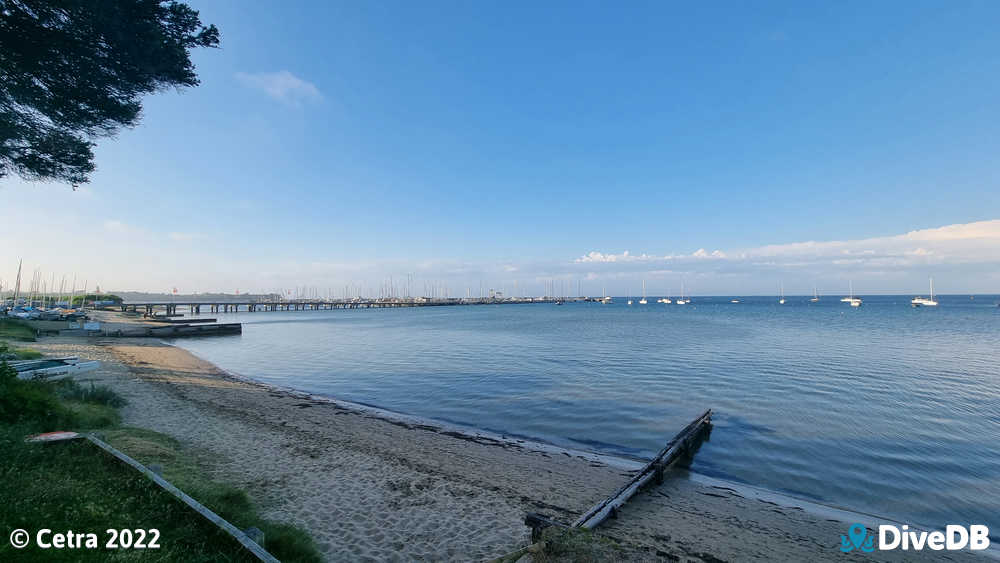 Blairgowrie Pier

22 Photos,

4 Dives Logged

Depth: 5m, Difficulty: OW
GPS: -38.356778 144.773597
Last Edited: 1/3/2023, 6:22:39 PM
Description
Blairgowrie Pier is the mecca of shore dives for nudibranch lovers on the Mornington Peninsula.
Underneath the pier there are a plethora of different species of nudibranch, as well as sea horses, groups of rays and prolific fish life.
Besides the life on the pylons: about halfway down there is a shelf that drops down from the pier itself but has a 1-2 meter gap at the bottom. This shelf has prolific sponges, coral and other sea life, so worthy of a close inspection.
A relatively shallow pier, allowing a lot of bottom time.
Access
The pier itself is split up into the left side that leads to the marina & the right side which is accessible to public.
Following along on the right side you will reach a pontoon which rises and falls with the water level, and a ladder which allows easy entrance and exit even when carrying heavy gear.
Divers must stay underneath the pier, due to the amount of marine traffic that is present, as well as people who routinely dive off the pier itself. There is a map displaying the allowed diving locations on the pier itself, so take care to study it.
There are two main carparks that you can park at. The top car park is closer to the pier and has stairs leading down to it, so if you require a trolley you will need to at least bring your gear down to the bottom of the stairs. The bottom car park is next to the shacks, and has the billionaire's yacht club in between. You can walk past the shore front of the yacht club to gain access to the pier.
References