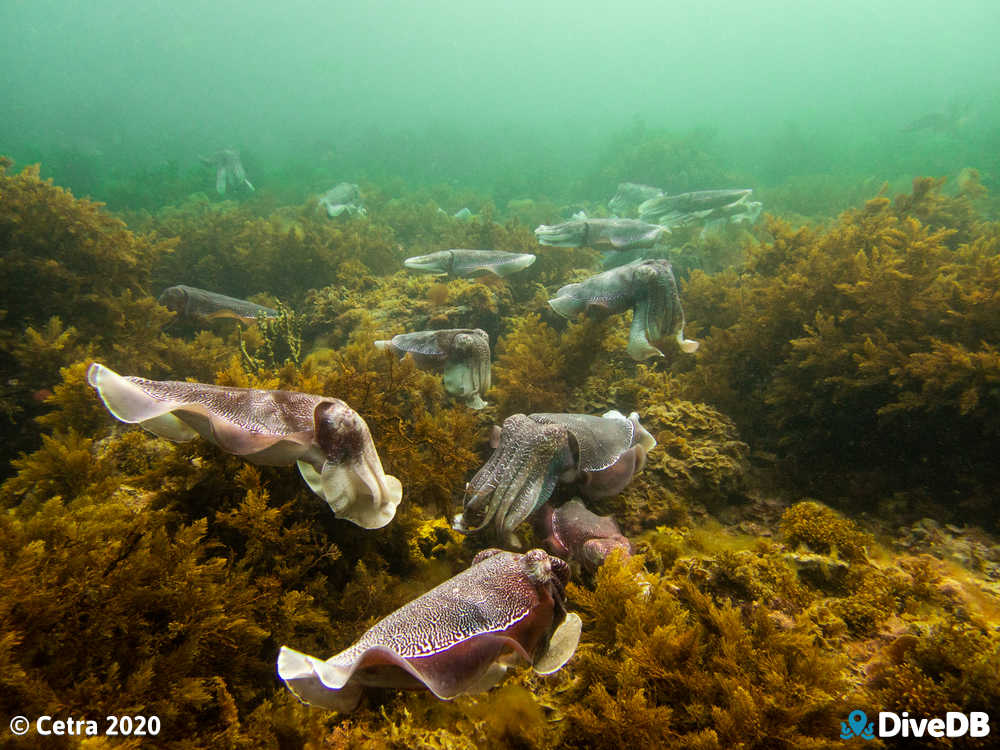 Whyalla Cuttlefish

69 Photos,

8 Dives Logged

Depth: 5m, Difficulty: OW
GPS: -32.995638 137.751672
Last Edited: 3/6/2022, 12:27:09 PM
Description
The place to go to see the Giant Cuttlefish migration every year from May - August.
Cuttlefish migrate every year around this time to breed, with great numbers showing up, putting on a show for everyone.
Cuttlefish here are fascinating to watch, and are quite active while breeding, trying their best to flash their skin and extend their tentacles to show off to females. Competition is fierce: there are many more males than females and so can lead to some confrontations.
A very shallow & easy dive, but temperatures can get quite cold, so make sure you rug up!
Find out more about the migration here: https://www.whyalla.com/cuttlefish
Access
There is a ramp that descends down into the water with a chain link you can lean against. Take care when getting in and look where you are stepping, as cuttlefish have been known to swim right up to the shore.
If it's rough, you may have issue getting in & out and may tumble over a bit if you're not careful.
References