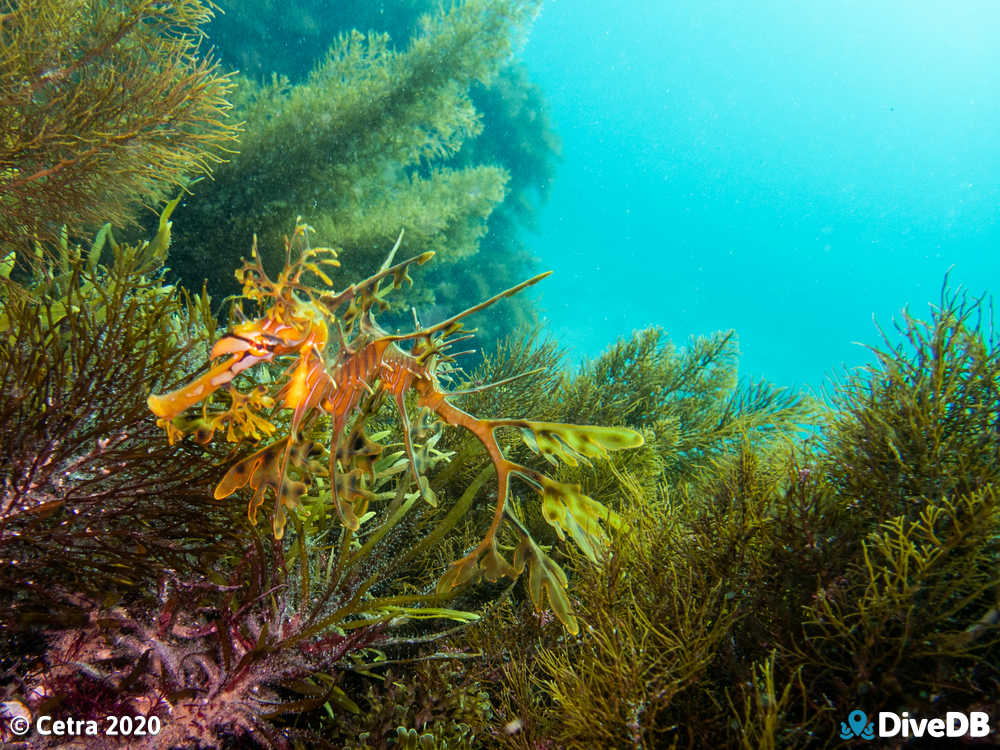 The Bluff

Depth: 10m, Difficulty: OW
GPS: -35.58877 138.604558
Last Edited: 5/24/2023, 1:30:10 PM
Description
A large rocky cliff face which descends into the ocean to a depth of 10 meters, the large boulders below the surface are covered in various forms of amber kelp. If you go a fair way south you will see some small canyons you can swim through.
The bottom is consistently sandy all the way around except when you get closer to the wharf where it turns to sea grass and small rocks ect. Sealife includes seals, seahorses, crayfish, plus lots and lots of fish. There are usually a number of leafy sea dragons.
Access
Shore access is achieved either by entering from the beach which is accessed via a small staircase just before you get to the wharf and the end of the dirt road.
Alternatively you can use the ladder on the wharf itself, either by climbing down with your gear or lowering and raising it with ropes and clips.
You can either descend immediately or swim past the wharf where the depth starts to drop down to a constant of 10 meters, then follow the cliff south and turn back when you need to.
Beware of people fishing from the wharf, some will reel their lines in when they see you others will become annoyed, advice is to either go far out away from the wharf or pass right underneath/beside it, be careful going underneath depending on the tide it can be a tight squeeze over the rocks.
Being fairly open to the southern ocean the site can see extremely rough weather so make sure the weather is calm before heading out, otherwise you may experience severe back and forth surge and you likely won't see anything anyway.
References