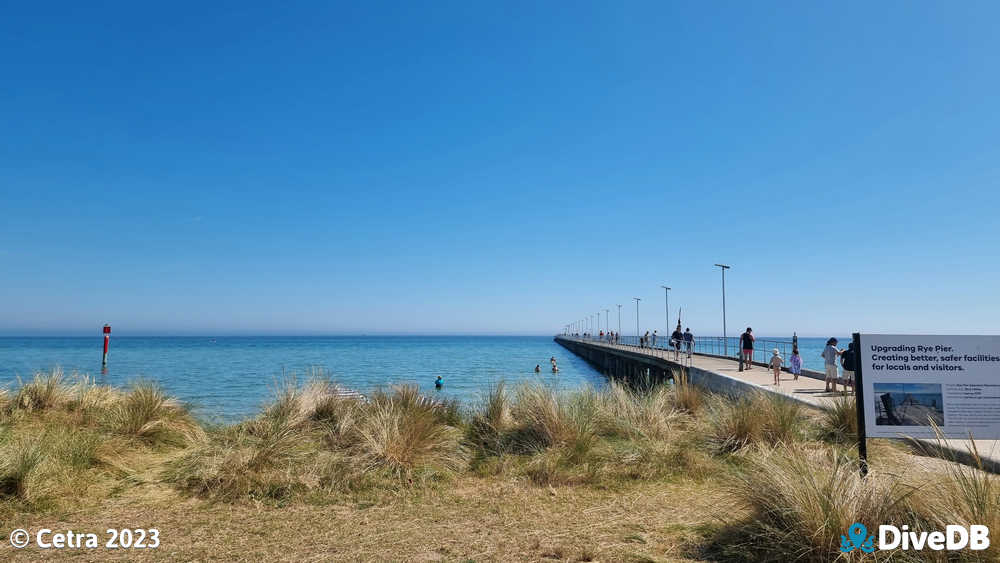 Rye Pier

10 Photos,

2 Dives Logged

Depth: 5m, Difficulty: OW
GPS: -38.366125 144.822961
Last Edited: 1/3/2023, 6:12:26 PM
Description
Rye Pier is a great shore dive along the Mornington Peninsula. Rye Pier itself is roughly 500 meters long, but has a ramp at the end making this quite an accessible dive even on a low tide.
Under the pier you will see plenty of starfish, globe fish, fiddler rays, sea horses and nudibranchs, alongside a number of other critters that make their home in the structure around the pylons.
Access
The jetty can be accessed by the car park in front of it, which at busy times of the year are limited to 3 hours.
At the end of the jetty there is a ramp with stairs going down into the water which, even on low tide make it easy to get into and out of the water.
There is some reef structure along a stardropper trail that starts with a tyre at the end of the pier.
Best dived at slack tide, and, due to how busy it is you should aim for early morning or late afternoon.
References