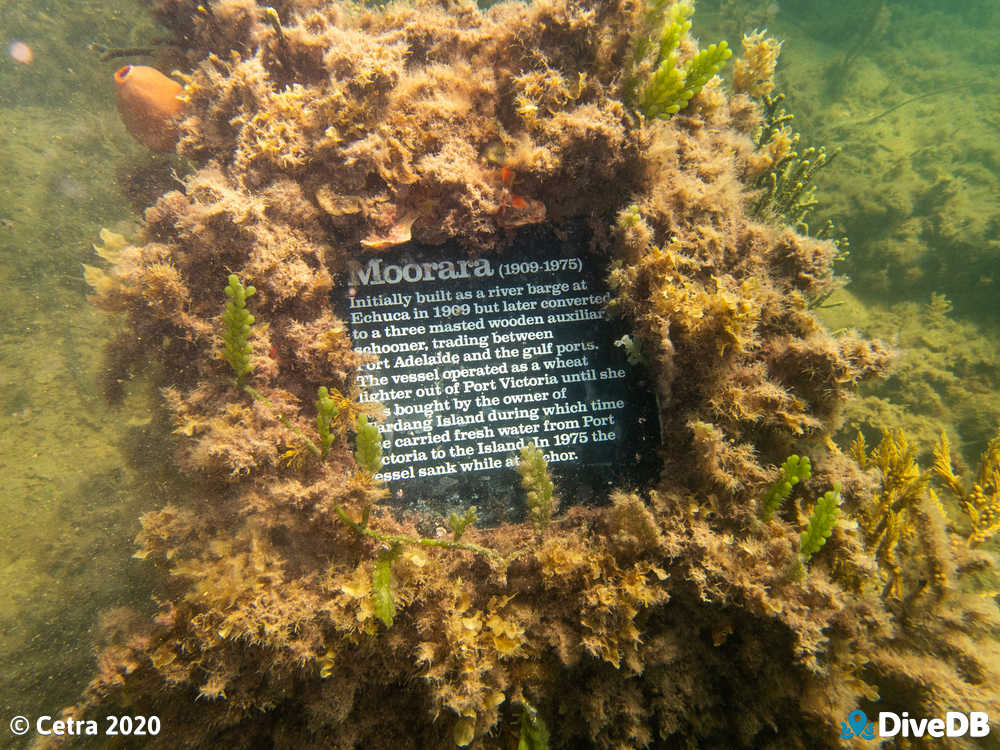 Moorara

Depth: 4m, Difficulty: OW
GPS: -34.476463 137.38526
Last Edited: 3/6/2022, 12:24:12 PM
Description
Moorara was built in 1909 by Adolphus James Inches in Echuca. The double-ended, flat-bottomed vessel was originally a river barge, but converted to a 3-masted schooner in 1930, and operated as a local coaster out of Port Victoria, and as a lighter ferrying grain to larger international vessels anchored offshore. Towards the end of its career it was purchased by the Aboriginal Lands Trust to service Wardang Island. Moorara sank on 25 August 1975 while anchored off Wardang Island, when a sudden storm struck from the southwest.
Today the remains lie in 3-4m of water on a sandy/grassy seabed. The hull lists to port and many of the inner features have collapsed. Major features that are still present include two engines, a hatch, the collapsed washroom (deckhouse) and a turning wheel near the bow.
Access
This wreck is part of the Wardang Island Maritime Heritage Trail and can be accessed by boat from the Port Victoria Boat Ramp.
The Wardang Island Maritime Heritage Trail features eight shipwrecks located around Wardang Island, near Port Victoria in Spencer Gulf.
Port Victoria, on the west coast of Yorke Peninsula, was an important trading port in the early 1900s and was one of the last Australian ports to see large square-rigged sailing vessels operate on a commercial basis. The last 'Grain Race' from Australia to Britain began from Port Victoria in 1949.
References