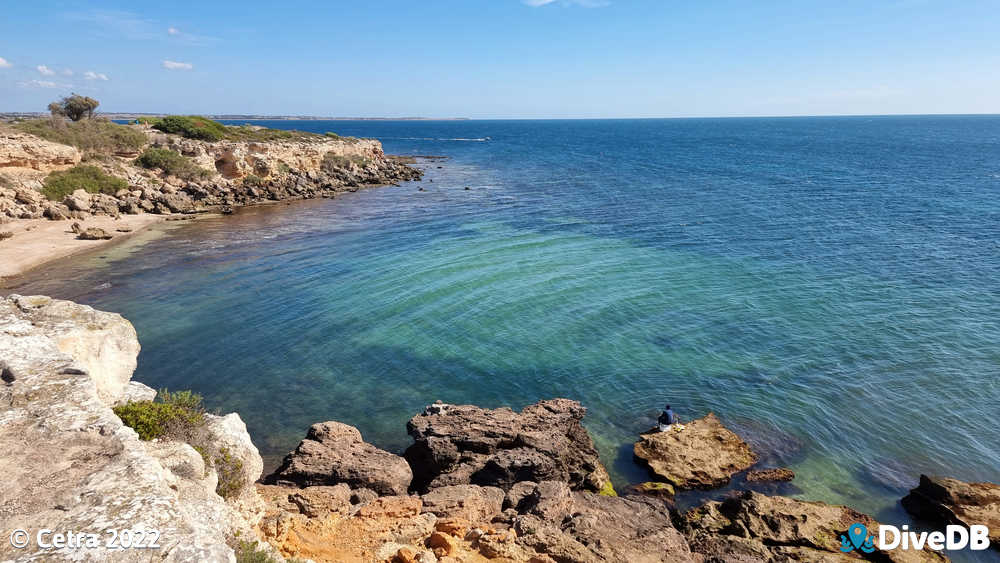 Magazine Point

Depth: 4m, Difficulty: OW
GPS: -34.930223 137.346268
Last Edited: 4/28/2022, 11:37:42 AM
Description
This little cove is around the corner from Point Turton jetty, making a great shallow "drift dive" or snorkel form the jetty.
There is a cave on land to explore as well.
Access
Access is via the sandy beach which has steps leading down to it.
It is recommended to dive this on high tide otherwise a lot of structure is out of the water.
References