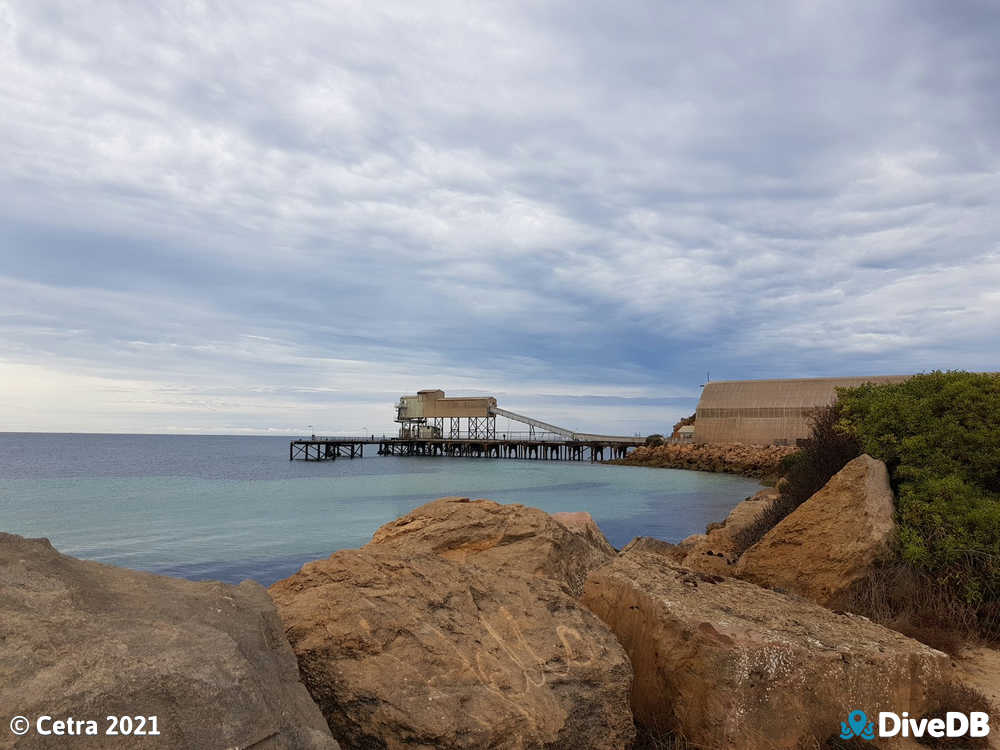 Klein Point

Depth: 10m, Difficulty: OW
GPS: -34.961031 137.775437
Last Edited: 3/4/2022, 4:56:27 PM
Description
An active jetty built in 1920s and extended to include a T-Section in the 1960s. The main purpose is for delivering limestone to Port Adelaide.
This site is not far from edithburgh so a good opportunity for an alternative site if you are diving Yorke Peninsula. There are some big structures in the water with growth, and lots of fish life.
The jetty has a big T-Section which has some artificial structure. Swimming over to it is quite shallow from the nearby beach, with the seafloor dropping off to ~10 meters. Heading roughly South-East from the Jetty's southern point there is a small reef structure which has been known to house wobbegongs and other marine life.
Access
This site can only be dived when there is no ship in port. Please check the Flinders Ports site to see if the Accolade II is scheduled to come into port. The Accolade II usually is either in Klein Point or Port Adelaide.
Alternatively, you can view the Accolade II's location on MarineTraffic.
There is a ladder on the jetty you can use but it is roughly 5 meters high, which makes access difficult unless you are very fit! Entry into the site is easiest via the beach nearby the carpark.
References