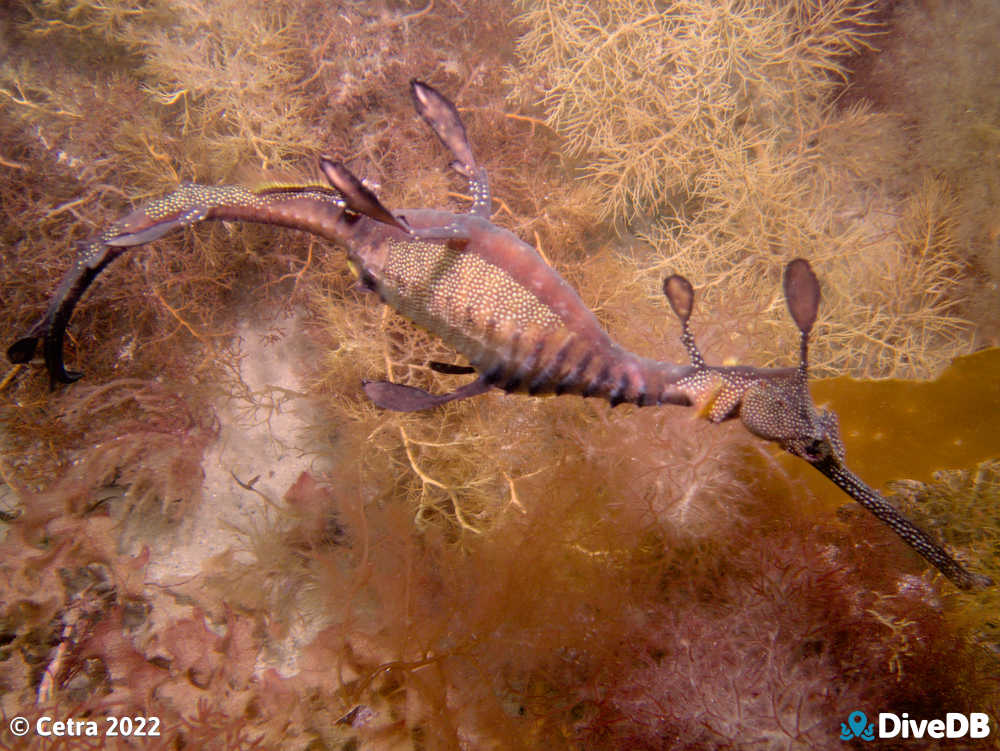 Flinders Pier

Depth: 4m, Difficulty: OW
GPS: -38.475562 145.027069
Last Edited: 1/3/2023, 6:49:01 PM
Description
Flinders Pier (aka Flinders Jetty) is a pier on the southern side of Mornington Peninsula, making it a great candidate for diving when stronger northerly winds are present and prevent diving at north-side sites.
Flinders pier is roughly 330 meters long and has a lot of sealife and growth underneath the many pylons.
This is really the place to go if you want a run in with the famous Weedy Seadragons, which are in prolific numbers. Take care though not to overly harass the dragons, keeping in mind they have no eyelids to protect against high strobes and torches, and are not strong swimmers, easily getting stressed if a big unnatural looking neoprene covered thing is chasing them.
Access
Access is easiest halfway down the left side, with stairs leading to a platform that is underwater at high tide. At low tide this platform is out of the water and so may require you to clip your bcd off and straddle up the structure, or exit via another ladder or shore.
There are carparks nearby with a toilet, making it a short walk to the pier
References