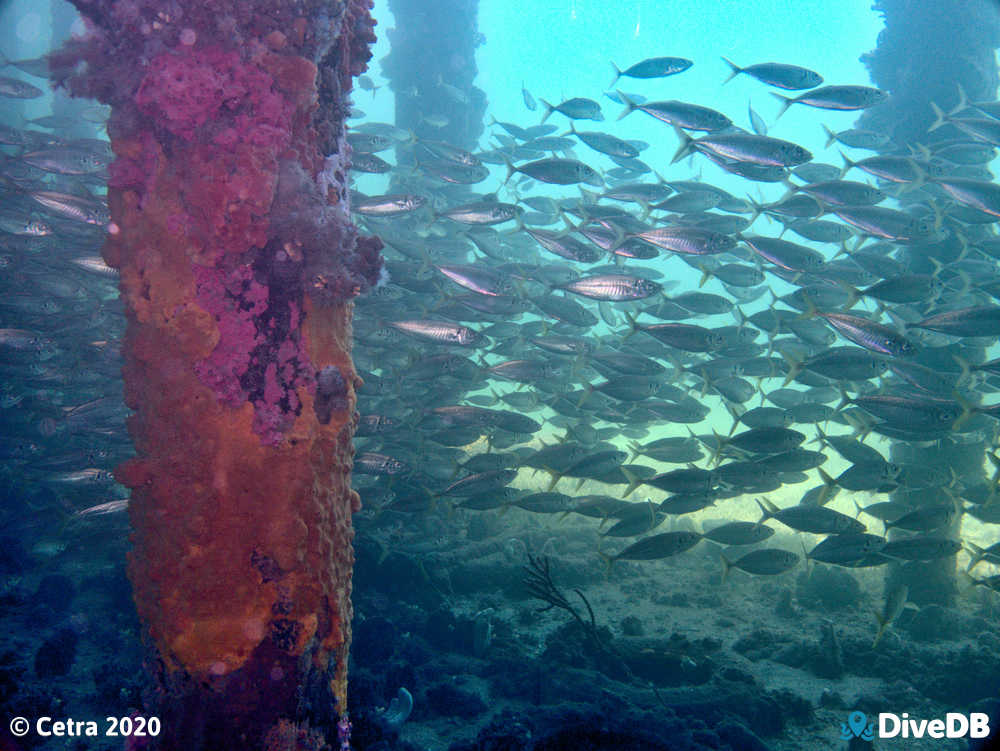 Edithburgh Jetty

329 Photos,

83 Dives Logged

Depth: 10m, Difficulty: OW
GPS: -35.084833 137.74928
Last Edited: 12/8/2021, 5:20:58 PM
Description
One of the best jetty dives in South Australia and a popular night dive with substantial marine diversity. Lots of nudibranchs and seahorses can be found under the jetty.
The pylons are covered with sponges with purples and oranges.
Usually there is heaps of fish life, cuttlefish, squid, octopus and dumpling squid. Port Jackson and small cat sharks are sometimes seen.
50 meters out from the north side of the jetty, there is also a reef, with lots of life on it too.
An impeccable night dive as well, with sand octopus, pyjama squid, a host of other nocturnal creatures. Edithburgh night dives really turn it on!
Access
About a 2.5 hour drive from Adelaide, it is best to stay locally and do a few dives on this one and other nearby sites.
The jetty itself is quite accessible, with a car park next to it and a toilet block nearby.
There are stairs either side of the jetty that lead into the water.
The stairs on the left/north side go down closer to the sand, but the stairs on the right side could cause an issue getting out at high tide.
References