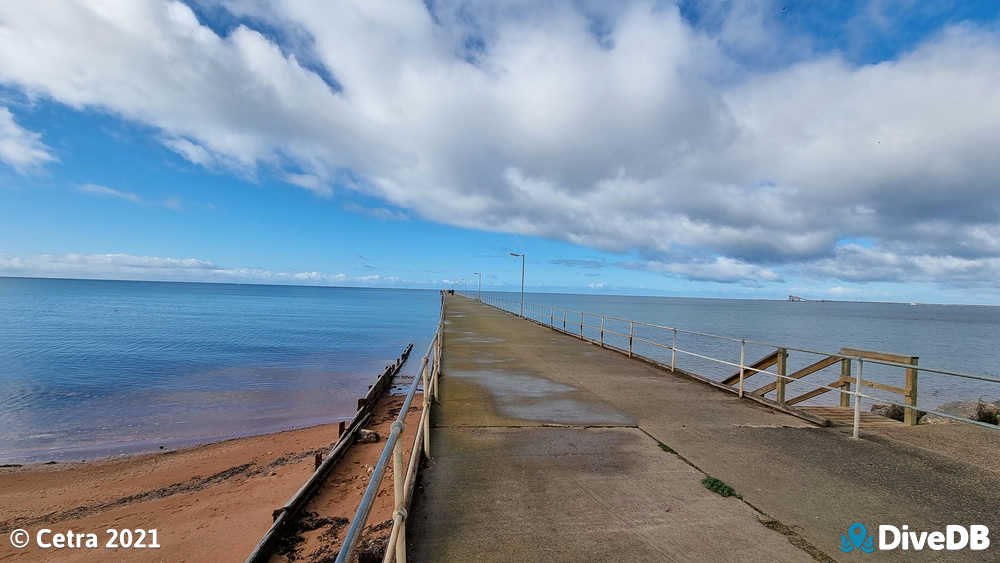 Ardrossan Jetty

28 Photos,

3 Dives Logged

Depth: 6m, Difficulty: OW
GPS: -34.42511 137.925816
Last Edited: 7/9/2021, 1:13:56 PM
Description
Adrossan Jetty is an easy shallow dive which is good for beginners and sometimes picked as an alternative for OW certification dives.
The jetty is rather shallow, roughly 1-2 meters, until the end steps, where it drops off to around 4-5 meters. There is plenty of crabs and other macro sealife, along with nudis and ornate cow fish that like to swim around. Rays are also commonly sighted in the seagrass.
The jetty is quite sandy up until about halfway, where seagrass and some broken structure starts becoming more prevalent. Some pylons at the start are in a cross section which may be an obstacle for newer divers.
Access
Access is rather easy, with two sets of stairs to choose from.
There is one set of stairs about a third of the way down the jetty, on the (right) southern side which allows you to enter the water at shallow depths of 1 - 2 meters depending on tide.
There is also another set of stairs at the end of the jetty on either side. While this is a longer walk, the depth up until this point is rather shallow. Unless you're planning a glorified snorkel, the end stairs are preferable.
References