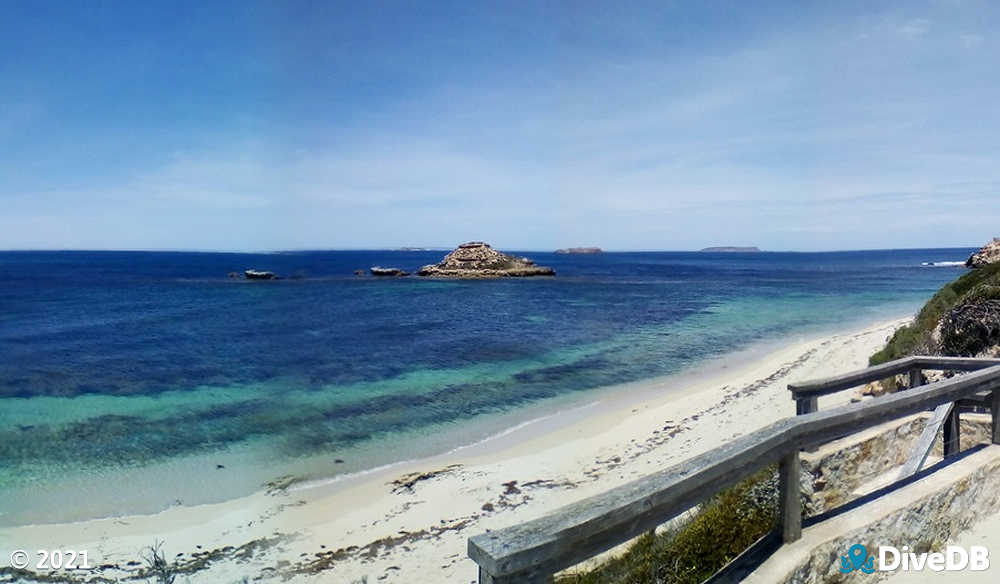 Chinaman's Hat Island

Depth: 13m, Difficulty: OW
GPS: -35.288721 136.91796
Last Edited: 10/16/2021, 3:45:04 PM
Description
The best diving is on the southern edge of the island. There are numerous swim throughs, chimneys, caves, ledges and crevices. There is a lot of fish life and the occasional crayfish. There is a historical wreck (SS Marion) located between the beach and intertidal reef, a sign before the staircase indicates it's location.
Access
Boats can be launched at Marion Bay boat ramp.
Access from shore includes an approximately 80m walk from the unsealed gravel carpark to the waters edge, from there to get to the seaward side of the island and over the intertidal reef is an approximately 200m swim to the SSE which will take you over the reef where it's shallowest, once you've crossed over the reef the depth drops to around 10 metres, you can either make your decent here and follow the the wall towards the seaward side of the island (WWS) or swim on the surface towards the island and descend closer. It's best to stay away from the western side of the island as it's hard to cross the reef here and you can be pushed around by the cresting waves. Returning the way you came is safest. High tide will allow you to cross over closer to the island but it isn't paramount. Calm seas are advised as it will allow you to move through and around some of the more delicate parts behind the island. Shore access requires entry into Innes National Park which has entry fees these can be paid online before you leave or via your smartphone or by stopping into the visitors center once you arrive. The park may be shut on days of high fire danger or for other reasons so check in advance.
References